Will insulin come to the rescue of AD patients?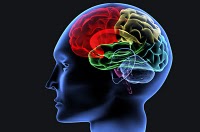 Alzheimer disease (AD) is a neurodegenerative disease of the brain that is divided into early- and late-onset groups. AD is characterized by the build up of amyloid plaques, neurofibrillary tangles and the loss of connections between neurons.  It is the most common type of dementia especially in the elderly.  The exact causes of AD are elusive at the moment but are most likely the result of genetics and other factors.  Scientist have been working hard to identify individual and or groups of genes responsible for the disease.  Although the scientific community has identified may genes involved in early and late onset groups, a new discovery has shed some light on the subject.  In the intimate interplay of activities within the cells of the brain scientists have identified a key player, insulin. It is thought that dysfunction of insulin plays a crucial part in the exacerbation of symptoms.
The regions of the brain such as the hippocampus and the frontal cortex are densely populated with insulin receptors.  As well they are found in synapses in which insulin signaling participates in synaptic remodeling and synaptogenesis (1,2). In parallel insulin regulates the utilization of glucose in the hippocampus and other regions of the brain to promote optimal memory in normal metabolism (3).  In AD, it has been shown that reduced levels of insulin and insulin activity exist (4,5).  Interestingly insulin has a tight relationship to amyloid beta, a toxic peptide responsible for the onset of the disease.  Insulin can regulate the levels of amyloid beta to deliver protection from the degenerative nature of the peptide on neurons (6-8).
A pilot clinical trial published in the archives of neurology titled,  Intranasal Insulin Therapy for Alzheimer Disease and Amnestic Mild Cognitive Impairment, has shown insulin' ability to be a protective new therapy in the fight against AD.  The trial hosted 104 participants, of which 30 participated in the use of a placebo, while insulin at 20IU and 40IU were delivered to 36 and 38 participants respectively.  The insulin was administered through a nasal drug delivery device for a total of 4 months. Surprisingly the 20IU and 40IU group experienced improved memory recall and preserved general cognition.
It was very important to identify a method of administration of insulin properly and direct to the brain without disrupting blood sugar levels.  When taken as a nasal spray it reaches the brain in just a few minutes with no apparent adverse affects on the body. Although a very promising study, it is still a preliminary study, more research will have to be carried out to ensure the safety and effectiveness of insulin as a therapy for longterm use against AD.
No trackbacks yet.

about 9 years ago - No comments
Young parents and workaholics are very familiar with the effects of sleep deprivation, and almost everyone is agreed – it's not the most pleasant place to be! Anyone who has ever tried to be, or had to be, awake continuously for several days and nights will know how a stretch of busy time without a nap…