A Step Towards Understanding Alzheimer's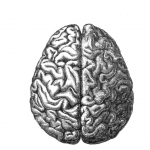 Alzheimer's disease is a debilitating disease where neurons in the brain die. These neurons are called basal forebrain cholinergic neurons and their job is to help the hippocampus retrieve memories in the brain. Alzheimer's disease patients do not have the ability to retrieve memories. It's not that those memories are lost, they just cannot be retrieved. In early Alzheimer's, these special neurons die. Since there are so few to be found within the brain, their death can quickly become devastating.
Northwestern Medicine researchers have made a major discovery that can aid in understanding and treating Alzheimer's. These researchers have taken human embryonic stem cells and transformed them into basal forebrain cholinergic neurons, those that die in early Alzheimer's. The technology to grow these neurons in a laboratory will enable drug testing for treatment and also testing to study why these neurons die.
Researchers have demonstrated that these newly formed neurons work just like the originals. They were transplanted into the hippocampus of mice and were shown to function normally. The neurons produced axons to the hippocampus and pumped out acetylcholine, a chemical needed to retrieve memories.
These cells can be grown indefinitely in the lab, allowing for heavy amounts of research into these cells, something that's never been done before. Perhaps now, with these new cells, we can be one step closer to understanding and treating this disease.
| | | |
| --- | --- | --- |
| | Print article | This entry was posted by Jennifer Aiello on March 10, 2011 at 4:14 pm, and is filed under G2C Online. Follow any responses to this post through RSS 2.0. You can skip to the end and leave a response. Pinging is currently not allowed. |
No comments yet.

about 9 years ago - No comments
Young parents and workaholics are very familiar with the effects of sleep deprivation, and almost everyone is agreed – it's not the most pleasant place to be! Anyone who has ever tried to be, or had to be, awake continuously for several days and nights will know how a stretch of busy time without a nap…