Forensics in the classroom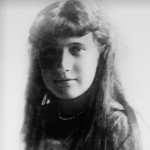 It is important as teachers to incorporate subject matter that is of interest to your students. This will get them more excited about the process of learning. Recently, I have seen an ever growing interest in forensic science, with the help of the media. This offers valuable teaching opportunities.  Almost every student that I have encountered has seen at least one episode of CSI or Law & Order.
So how can you take this material from the television screen into the classroom? Using the applications of DNA testing alone can provide you with a wide range of lessons, including the use of DNA profiling, studying human origins, and solving mysteries of the past. One lesson that I have been teaching to a wide range of students in the 5th-8th grades, is the Mystery of Anastasia Romanov.
This lesson provides the opportunity to incorporate history into a science lesson, along with current trends in forensic science including anthropology and DNA testing. Many aspects of the biology curriculum are also involved, including reading pedigree charts, maternal inheritance of mitochondrial DNA, and DNA sequencing. It is a true interdisciplinary lesson that gets the students involved and interested, as they are asked to solve the mystery.
| | | |
| --- | --- | --- |
| | Print article | This entry was posted by Jennifer Galasso on November 23, 2009 at 12:35 pm, and is filed under DNA Interactive. Follow any responses to this post through RSS 2.0. You can skip to the end and leave a response. Pinging is currently not allowed. |
No comments yet.

about 11 years ago - No comments
Lying dormant in our genomes are millions of jumping genes. Originally discovered by Barbara McClintock, transposons are DNA sequences that can move from one location to another in our DNA. Transposons cause mutations when they jump to new locations, so keeping them from jumping is important. However, although transposons are largely silent, every person probably…